How do you update a classic?
As a new brand in 2001, we initially released three products: Merlot Moisturizer, Merlot Grape Seed Eye Cream, and Merlot Cleanser.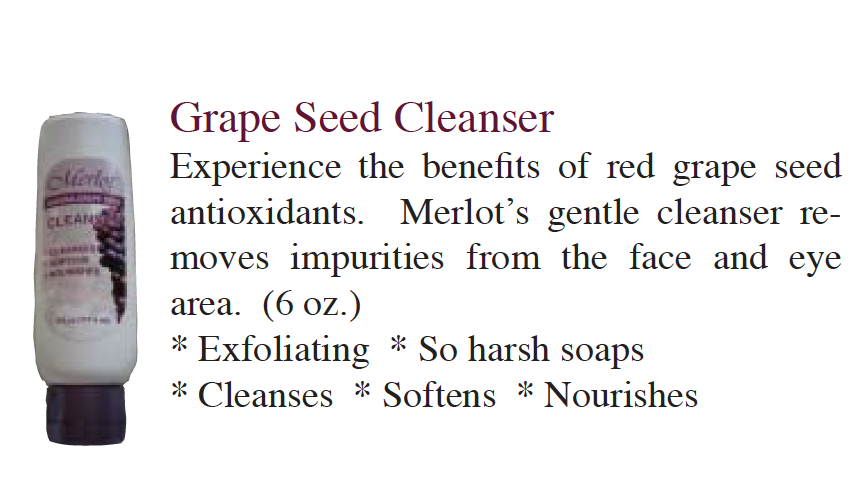 Unlike other facial cleansers that were available then (and now), the Merlot Cleanser was extremely gentle. With its soap-free formula, it didn't deprive skin of moisture or cause irritation. It wasn't overly drying or harsh on sensitive skin. The texture was creamy and well, yes, purple. It didn't foam, but who says a cleanser has to foam? Merlot Cleanser became an under-the-radar favorite.
"It's free of harsh detergents that strip your skin of natural oils, so you get a gentle clean with a hit of grape seed antioxidants. A good start to your perfect anti-aging day…" — Prevention magazine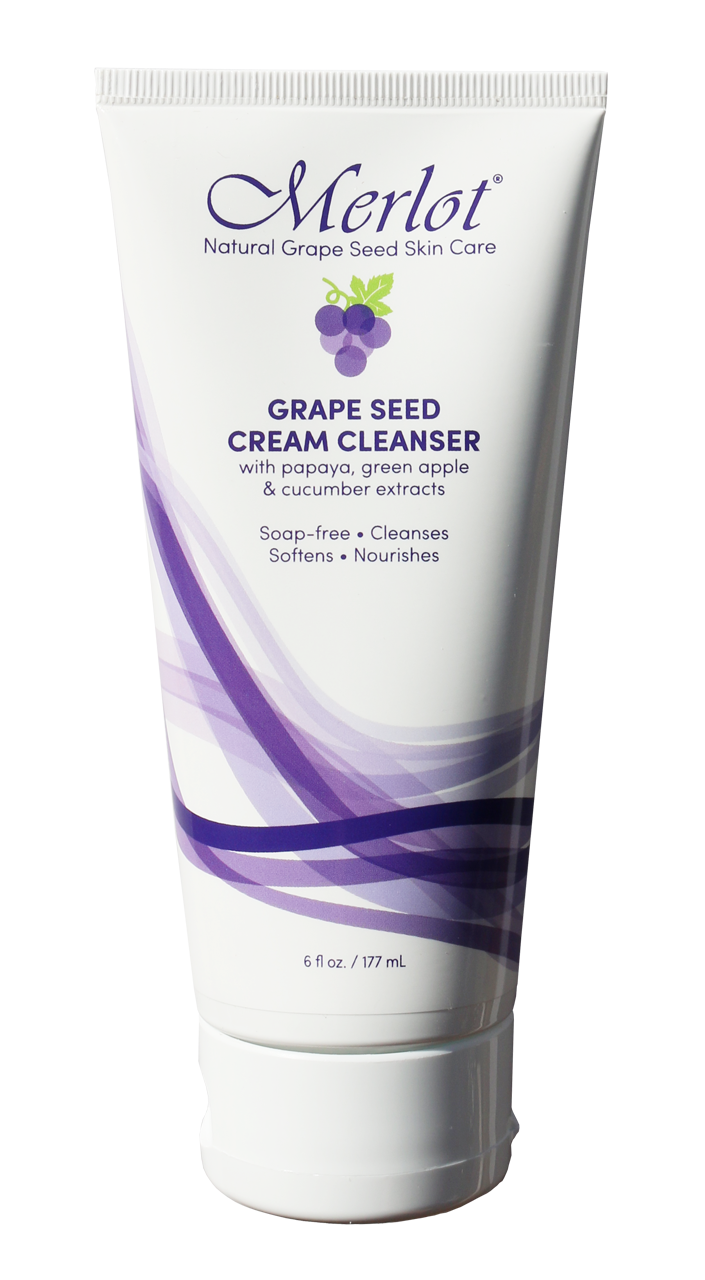 To bring this daily routine staple into 2019, we've emphasized the natural extracts — including papaya, cucumber, green apple, and of course, grape seed. The dreamy texture is color-free and squeezes easily from the 6 oz. tube with updated graphic design.
The formula is still super-gentle and foam-free. It's free of soaps, irritants, and parabens, and it's vegan-friendly. And as always, Merlot products are made in the USA. Use the Cream Cleanser in your morning shower, or as a pre-bedtime makeup remover.
Merlot Grape Seed Cream Cleanser is the first step in the quintessential routine — cleanse, tone, moisturize — and the next step toward glowing, more radiant skin.