Foaming cleanser? Cream Cleanser? Cleansing Balm? When it comes to the simple act of cleansing your skin, there can seem to be a wealth of choices. Here are a few tips on how to choose the right cleanser for you.
Foaming Cleansers – Many facial cleansers are of the foaming variety, meaning that there's a suds-ing action that occurs, typically thanks to a surfactant. Foaming cleansers have long had a reputation for being a bit harsh on the skin – especially those that rely on sulfates. While the sulfates create a nice foam, they can strip away too much of skin's natural oil, or sebum, and may have other health side effects. Look for cleansers that don't contain Sodium Lauryl Sulphate (SLS).
As new ingredients have emerged, more foaming cleansers are opting to use amino-derived or plant-derived surfactants, as well as humectants like hyaluronic acid or aloe vera – which is good news.
Because foaming cleansers do a good job of taking away oil, they are often the choice of those with oilier or acne-prone skin. If you're a fan of foam, look for a more natural ingredient list with some humectant properties.
Cleansing Balms – A newer entry to the cleansing category, cleansing balms are largely aimed at reducing the dryness that typically comes with cleaning skin. Cleansing balms are often oil-based, which adds a feeling of hydration, and some can be used without water.
These balms have also been accompanied with the trend of "double cleansing" – where you start with a cleansing balm and then follow it with a more traditional soapy cleanser. The balm adds some oil into the skin, and the soap removes excess dirt and particles. If you have dry or combination skin, this can be a good option, but does add another step, and another product, into your routine – something to evaluate if you experience skin sensitivity.
Cream Cleansers – Perhaps the most mild option, a cream or milky cleanser is often the choice of those with dry or sensitive skin.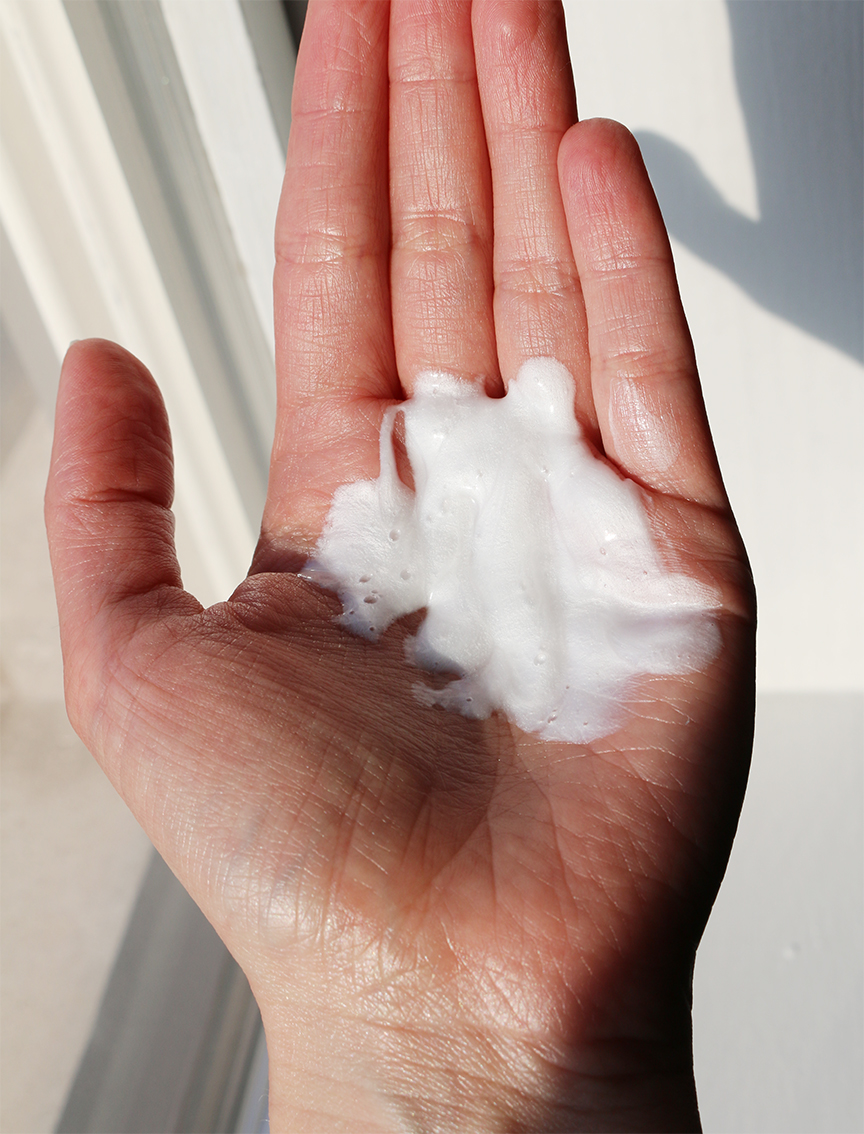 Cream cleansers tend to have deeper moisturization properties, and because they don't foam, they may not rely on drying soaps. (Merlot Grape Seed Cream Cleanser is soap-free.) Make sure to choose formulas that don't contain mineral oil, which can clog pores, and look instead for cleansers that include hydrators like squalane, glycerin, and shea butter. Cream cleansers do tend to leave skin feeling a bit more hydrated, which is always a good feeling.
In short, consider your skin type, texture preferences, and hydrating, natural ingredients to choose the cleanser that will work best for you.