In our 2020 customer survey, we asked a few questions to learn more about what our customers want and need when it comes to skin care. We're pleased to share three key insights from the survey.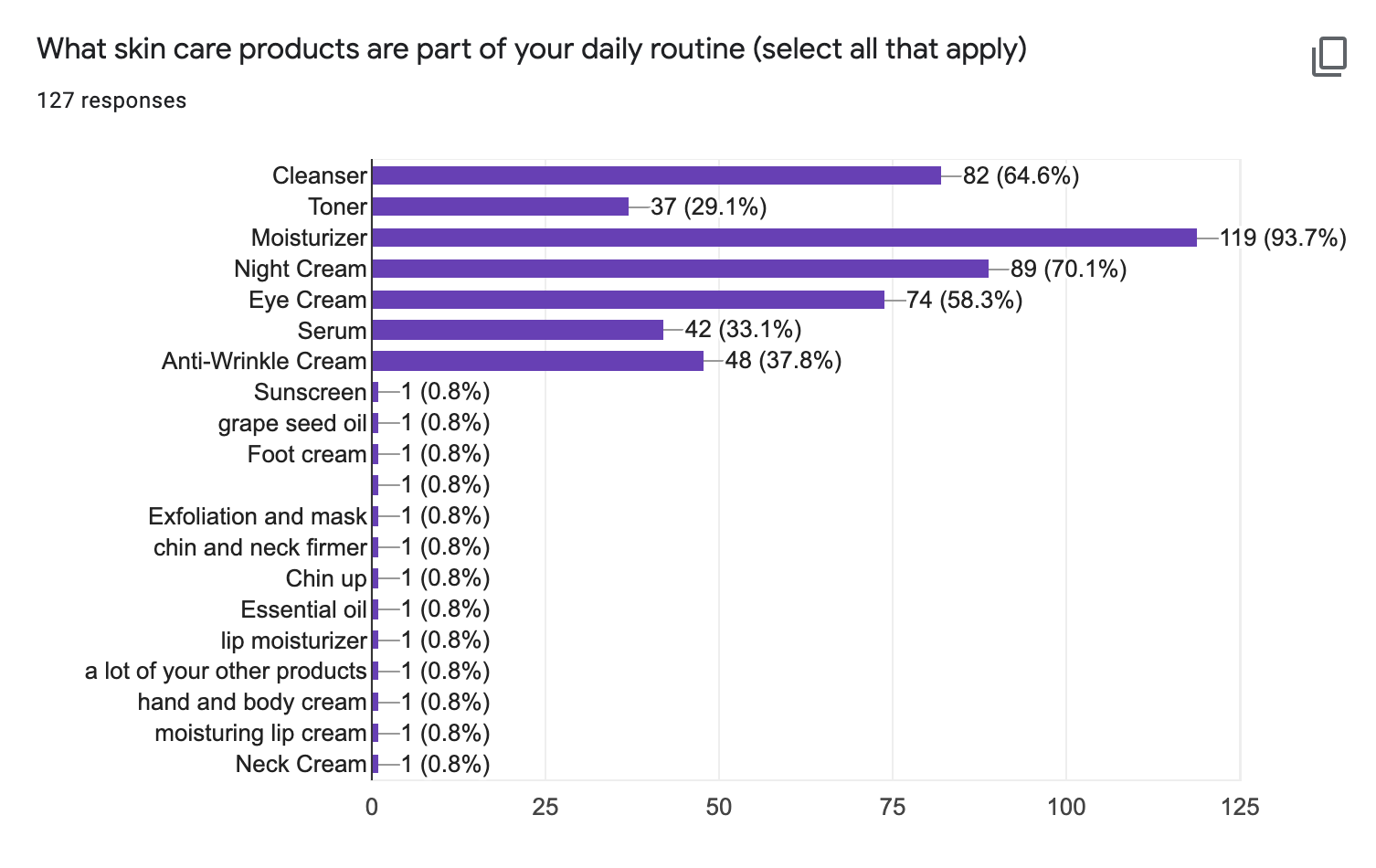 When asked which products are part of their daily routine, nearly 94% of respondents listed moisturizer. Night cream, cleanser, and eye cream also topped the list for daily-use products. Serum and toner were lower on the list of products customers most rely on.
2) Hydration, hydration, hydration.
When it comes to skin care concerns, by far the biggest is keeping skin hydrated and moisturized. 50% of respondents listed this as their number one concern, followed by 27% of respondents who are focused on reducing the appearance of wrinkles. Dry skin, age spots, and eliminating dirt and oil were also on people's minds.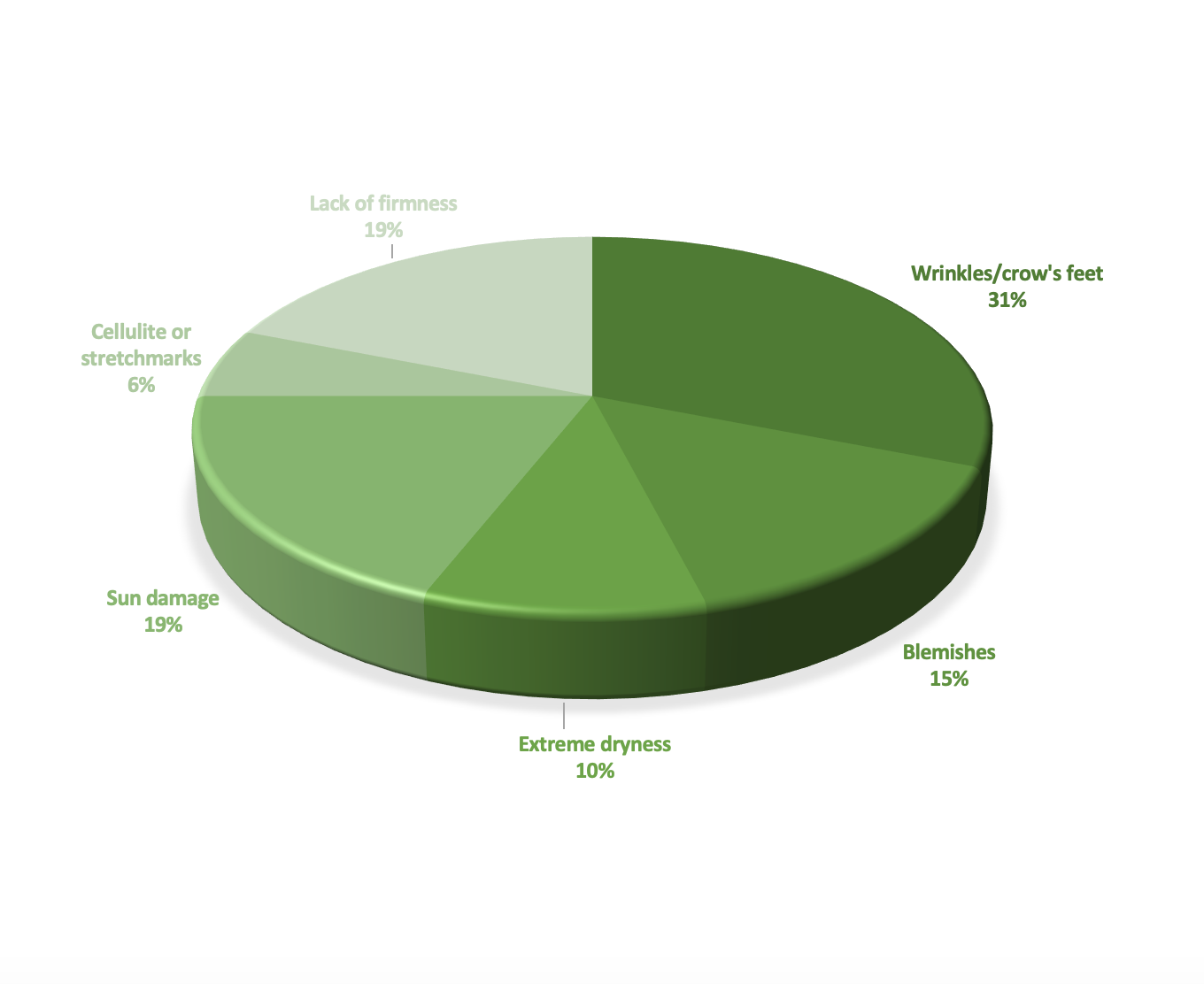 3) A healthy, youthful look.
Asked what they wish they could change about their skin, 31% of respondents wished to eliminate wrinkles/crow's feet. Lack of firmness and sun damage tied with 19%, indicating that respondents are looking for solutions to help them achieve firm and healthy skin, and to protect against environmental damage.
As we work to innovate new products, our customers and their skin care concerns help drive what we create. We look forward to helping everyone obtain healthy, moisturized, naturally beautiful skin.
Survey responses collected from 127 participants.