Is your skin prone to dryness... oiliness... occasional breakouts? Different skin types can have different needs — and those needs can vary as our diets change or the seasons shift. (With fall setting in you might be feeling a little more dryness than usual.)
While Merlot Skin Care products can be used by all skin types, here's a handy guide for doing right by your type.
DRY
Consistently dry and dehydrated skin can stem from a variety of factors — over-exfoliation, sun exposure, and natural moisture loss as we age. Dry skin needs increasing hydration. Products like Merlot Sunrise Serum, whose tiny particles more deeply penetrate skin, can help boost skin's hydration levels.
Overnight, opting for a night cream like Moonlight Radiance Night Cream can help maintain your skin's pH balance. Because our skin loses water while we sleep, apply a hydrating night cream helps curb moisture loss and keep us balanced.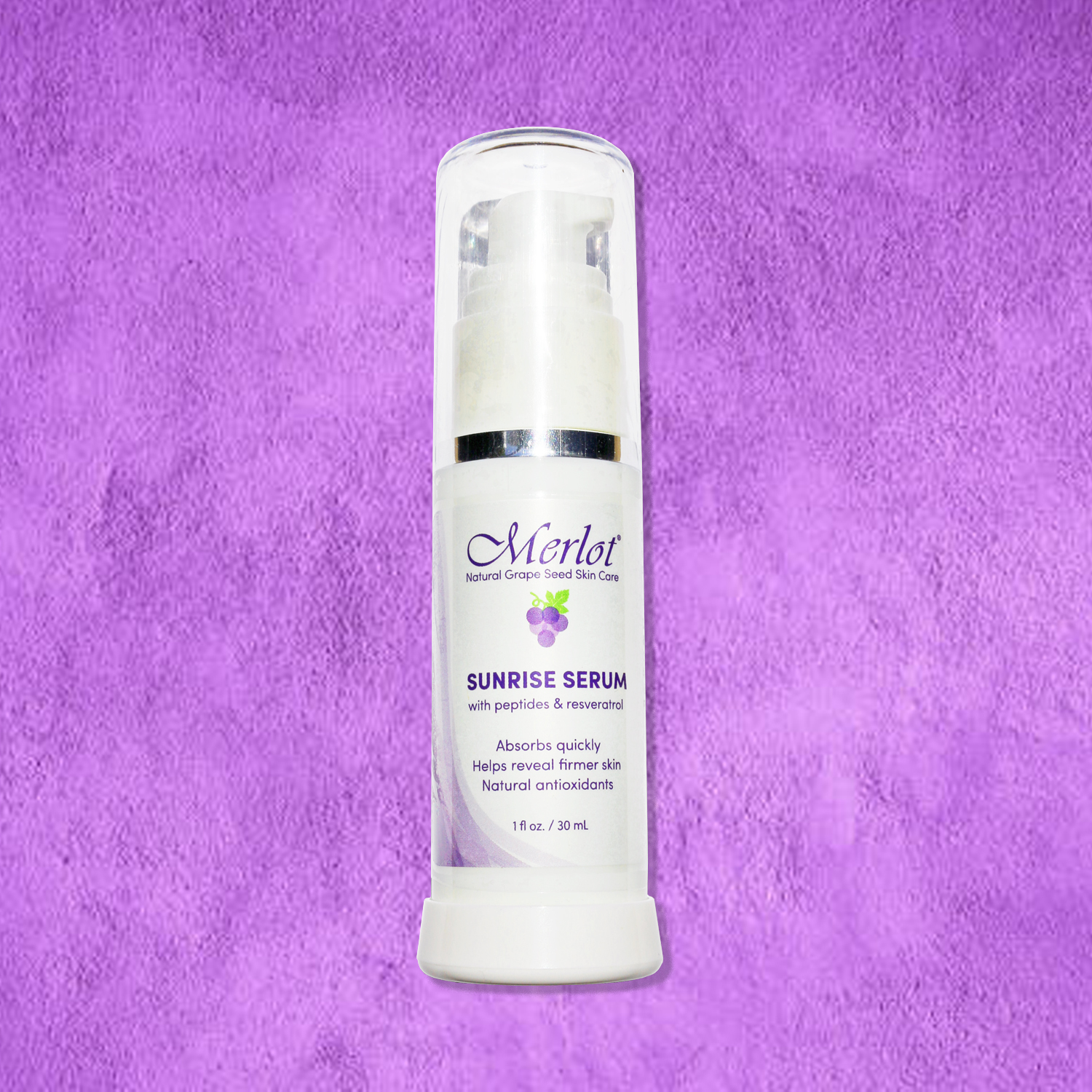 OILY
Skin that over-produces oil can be breakout-prone, and nobody likes tiny (or not so tiny) zits popping up. Keeping pores clean is priority one, and a good way is to add a facial toner into your routine. Merlot Hydrating Toner helps purify pores, and because it's alcohol-free it won't be *too* drying. The witch hazel base helps remove excess oil and seals pores.
COMBINATION
If you have a mix of dry and oily skin, finding the right products can sometimes be a challenge. Merlot Grape Seed Cream Cleanser provides a great solution — it's ultra gentle, so it won't irritate breakouts, and it's soap-free, so it won't overly dry skin. It's a foam-free way to remove impurities (not to mention makeup) without disrupting skin's hydration levels.
Target specific dry areas with Grape Seed Eye Cream. The formula is gentle enough for the delicate eye area, but can help relieve dryness and reduce puffiness.
SENSITIVE
Redness, roseacea, and easily irritated skin call for a gentle kind of care. Harsh ingredients can agitate and sting skin. Lightweight and extremely gentle, Merlot Moisturizer absorbs quickly to leave skin feeling silky and soft, without ingredients that spur inflammation.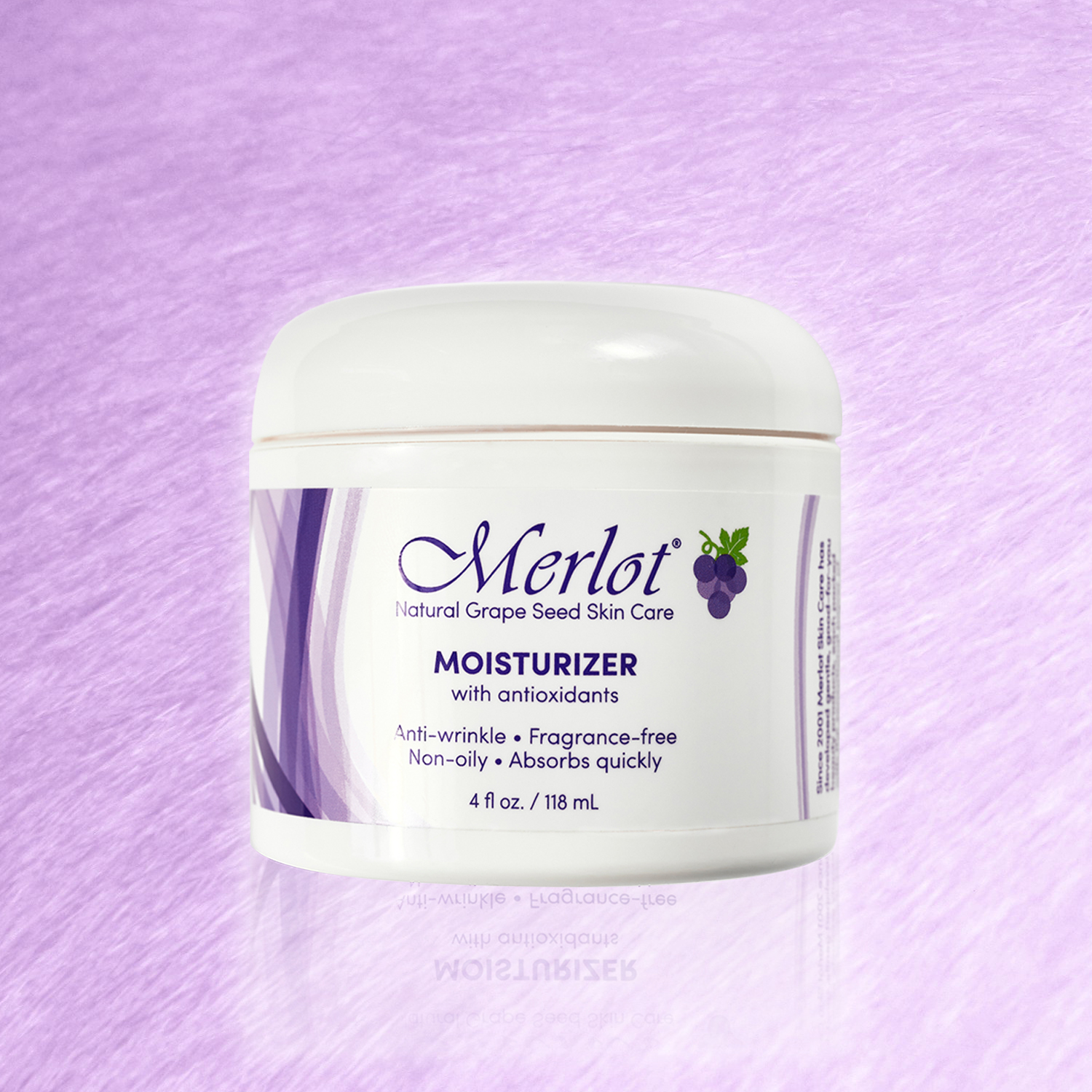 For the shift into fall, add a few drops of grape seed oil into your daily moisturizer for a little more concentrated moisture (and a 100% natural option).