How to be a social standout: five key tips from the 2017 WWD Digital Beauty Forum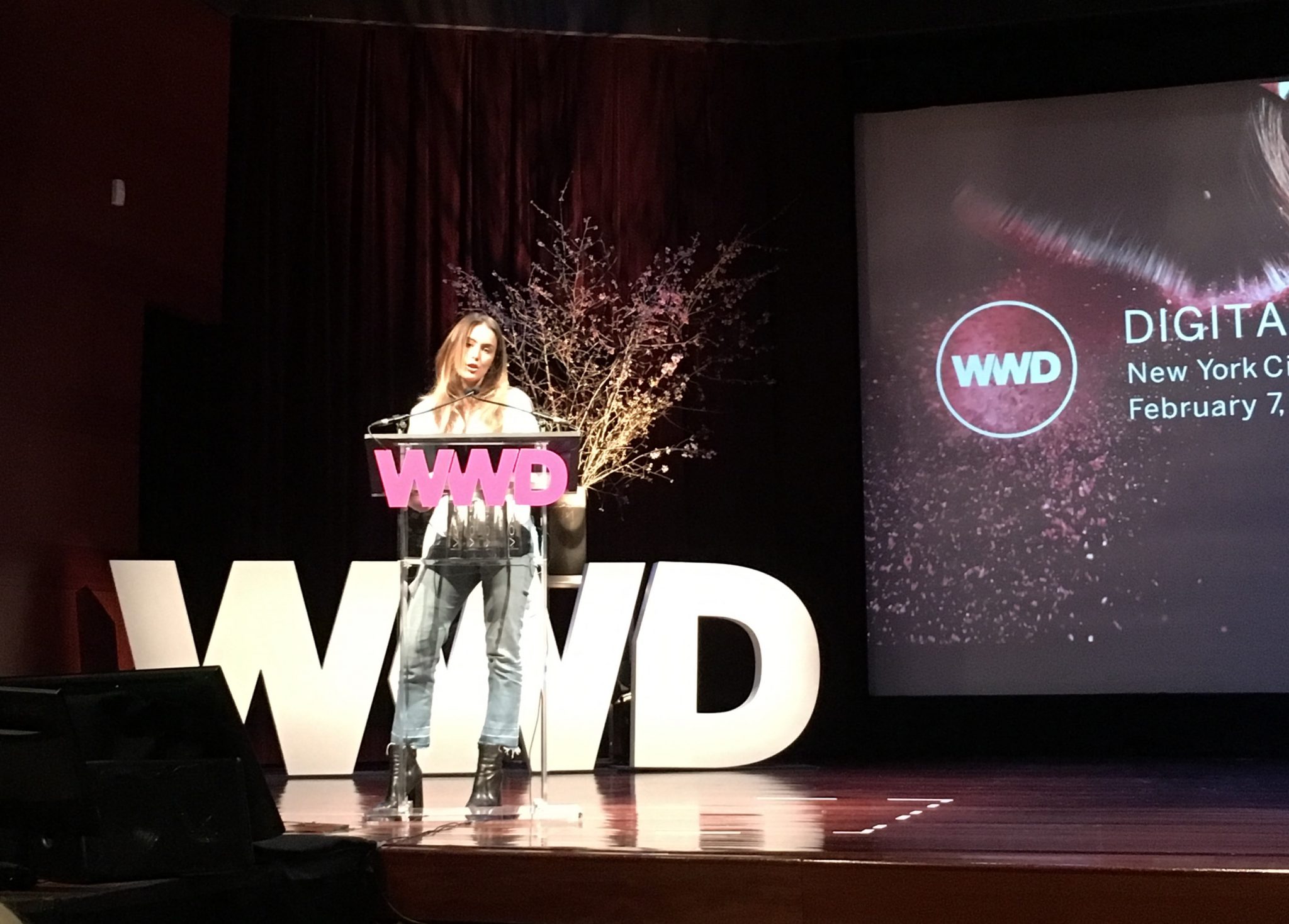 Beauty industry leaders gathered on Tuesday in Manhattan for the Women's Wear Daily Digital Beauty Forum. The February event sets the stage for how brands play in the digital space throughout the year, and this year's programming highlighted brands who've found highly dedicated followings on social media. Presentations from indie standouts Makeup Geek, HudaBeauty, and Frank Body drove home the idea that beauty industry and the tech industry may have a lot more in common than just a love of social sharing.
When it comes to brand building, here are five key takeaways from the forum:
Stay as close to your customers as possible.
Never before has it been possible for so many people to feel like they have a close relationship with a brand. Social channels obviously give a direct line of communication between customers and brands and vice versa. As Jess Hatzis of Frank Body pointed out, if you want to know what your customer wants, you can literally just ask them.
With the rise of live video, from Facebook Live and YouTube, you can also reach out to customers and followers directly, casually, and in real time. Marlena Stell, CEO of Makeup Geek, established a YouTube channel three years before launching her makeup line in 2011. She emphasized creating a personal connection with fans through Q&As and live video. (Stell noted in 2016 Makeup Geek's annual revenue was $22 million.)
While there's a ton of talk in the beauty world about the rise and power of "influencers," ultimately brands have to create a dialogue with everyone who interacts with their brand. Mehdi Mehdi of NYX Cosmetics noted that they first started by catering to small communities – they found a niche audience (smaller, highly artistic makeup artists) and developed it. Now Mehdi says to let customers "hack your brand" – show them what your brand can do, and share what those customers create on your brand's social channels.
If the beauty world has ever sounded more like the tech world, it may have been when Alessio Rossi of Shiseido explained their team's new emphasis: test, fail, learn, start again. While this mantra is certainly applicable to social strategies and communication methods, it's now also being applied to how companies deliver physical product. Both Mila Mendez of Laura Geller Beauty and Natalie Mackey, CEO of Glow Concept, highlighted the importance of speed to market. In Mackey's case, with the brand Winky Lux, she says their concept to consumer cycle is 45 days. Taking cues from "fast fashion" this method can allow color cosmetics brands to cycle through trends quickly and deliver new, exciting products frequently. This will certainly be an area to watch…
While speed can have rewards, so too can iteration. Cozy Friedman, CEO of the kids' haircare brand SoCozy, put it best: "You can't plan a BIG idea – you have a bunch of small ideas, see what works, and then go for it." Friedman pointed to SoCozy's #RealMenBraid campaign, which came from the small idea of teaching fathers how to braid their daughter's hair, and grew into multiple programs, media attention, and ultimately a new product kit containing all the necessary hair tools.
When it comes to communicating online, through social channels, and at every customer touchpoint, a brand's voice is what makes it distinctive. As much as possible preserve your voice by keeping things in-house – your company knows your brand best.
It used to be that a product experience meant presentation, product design, packaging, scent – but now it's about creating something a customer can interact with, and ideally capture in a photo or video – whether it's unboxing a delivery of your product or entering a brick and mortar store that's been outfitted with a trend wall of curated user generated content. People want to feel like they're part of a brand. And, more folks are seeking out brands who have their shared values – whether it's natural ingredients, a dedication to being cruelty-free, or a fun-loving digital persona.
Don't be afraid of partnerships.
Getting the word out about a brand can be difficult, but thinking creatively about aligning with other companies or events can help create a bigger buzz. Hatzis, of Frank Body, pointed to a December collaboration with Uber in Australia that offered their products for last-minute gift deliveries. You can create a unique experience for the customer, and it doesn't have to be within the constraints of a retail store or online shop.
The conference programming focused heavily on color cosmetics, with a lot of talk of "Gen Z" and more affordable price points. But if there's any real potential growth area, it may be in tapping into the more challenging sectors of ecommerce and reaching the 40+ customer. Brands that can find creative solutions to reach and engage more customers in a broader demographic will really be the ones to watch.