Fall Favorite: Chocolate Pecan Pie
We're big fans of healthy living and healthy eating, and try to keep it up during the holidays, but every once in a while you need a sweet treat.
This chocolate pecan pie recipe is always a big hit for Thanksgiving Dinner (and other holidays too!) Merlot Skin Care's founder Wayne Beckley shares his classic recipe.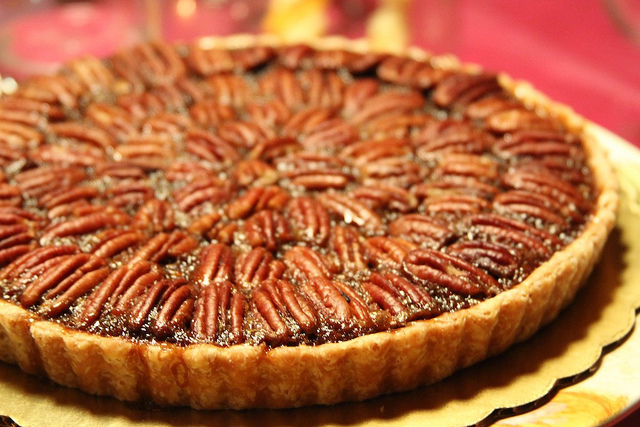 Wayne's Chocolate Pecan Pie
Ingredients:
2 cups pecans
1 cup corn syrup
1/2 cup sugar
3 tablespoons vanilla
2 eggs
1 bag mini chocolate chips
*pre-made pie crust
Bake pie crust according to directions until lightly browned, about 10 minutes. Remove from oven, let cool slightly.
Turn oven to 375 degrees.
Cover the bottom of the baked pie crust with a layer of mini chocolate chips (about 1/4″ thick).
In a medium bowl stir together corn syrup, sugar, vanilla, and eggs. Mix in pecans. Pour mixture over the chocolate chip-lined crust.
Put pie on a baking sheet and insert into 375 degree oven. Bake about 60 minutes, checking occasionally and rotating. Remove from oven when mostly set. Filling will firm as it cools. Do not over-bake. Let cool before cutting and serving.
*You can make your own pie crust, though we usually keep it simple with a frozen pre-made one. (Don't judge us!)
Photo credit: @joefoodie via Visualhunt / CC BY