3 Quick Steps To Long-Lasting Lip Color
If you want to get the most out of your lip color, use these three easy steps in your morning beauty routine.
Apply a thin layer of moisturizer over your lips. (Obviously we love to use Merlot Moisturizer for this, since it's lightweight and non-oily.)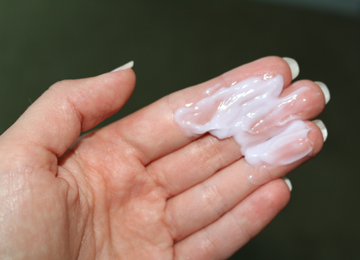 Smooth on a small amount of foundation. If you wear foundation or concealer on other areas of your face, just add on to your lips after moisturizing. The concealer creates a drier texture, so moisturizing is important to keep your lips hydrated.
Gently apply your favorite lip color. Foundation helps the color stick and last longer, meaning fewer applications throughout the day.
So easy!